We are TIBO
October 25, 2023
2023-11-14 15:35
We are TIBO
TIBO (formerly I. Thibault Inc.) has been providing customers with high-performance plastic injection and compression molds for over 50 years, and in the past decade, has successfully transitioned from being a toolmaker to a value-added strategic partner for "Engineering and Tooling for Plastics" solutions in the automotive market and other vehicles.
By combining our expertise, our attention to detail and our values, we deliver solutions and results like no other.
From
ideation
to fulfillment through our values
to fulfillment... through our values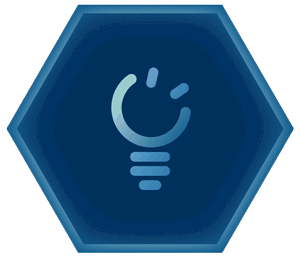 Strenghthned by our strong expertise core base, being openmind, challenging the paradigms, standing out with our ingenious ideas and solutions.
Attitude is everything. Our excitement and smile through creativity and ingeniosity is one of the source to deliver you great benefits.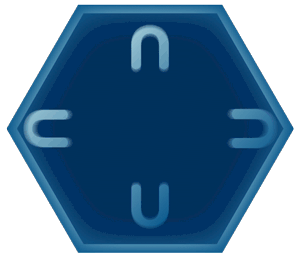 Knowing that we are always stronger as a team, we keep use this synergy to be aligned with customer and corporate long term objectives.
Doing everything using our "strategic compass"; TIBO's culture & values, and this from start to realization, from ideation to fulfillment.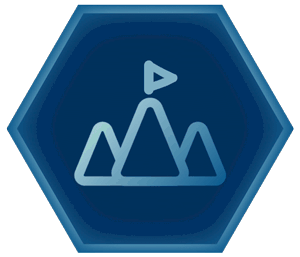 Performing as an agile organization, all our resources are efficiently adapting as a whole through challenges and opportunities.
Always strong, bouncing back, and aiming to succeed every single time despite business changing environment and requirements.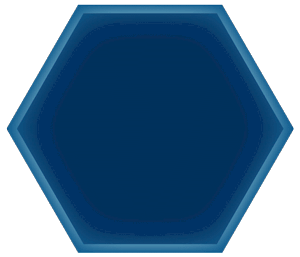 Driven, motivated by challenges, we are proud of our achievements.
Continuously looking to improve and never settling for what we are, but to what we could further achieve.
The sooner we team up, the
bigger
is your gain
Our complete solution offer has been built, structured and is continuously improved and deployed with this strategy in mind. Investing our creativity and expertise as early as possible in your projects. That is where it pays off BIG, that is when we strive the most.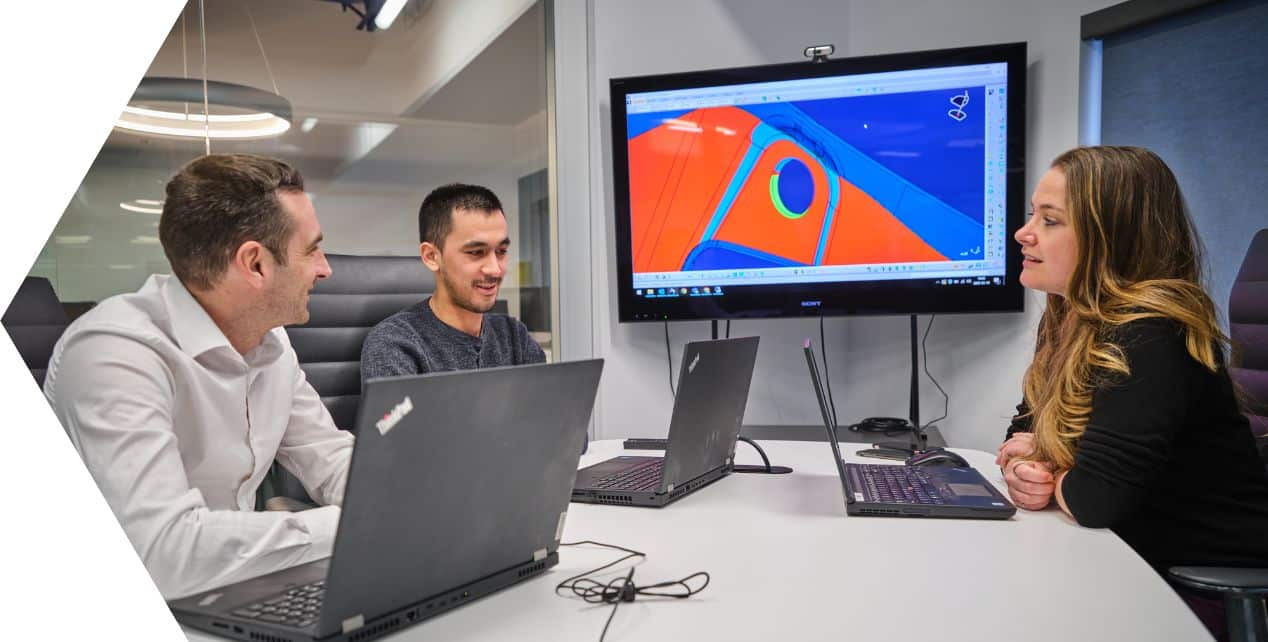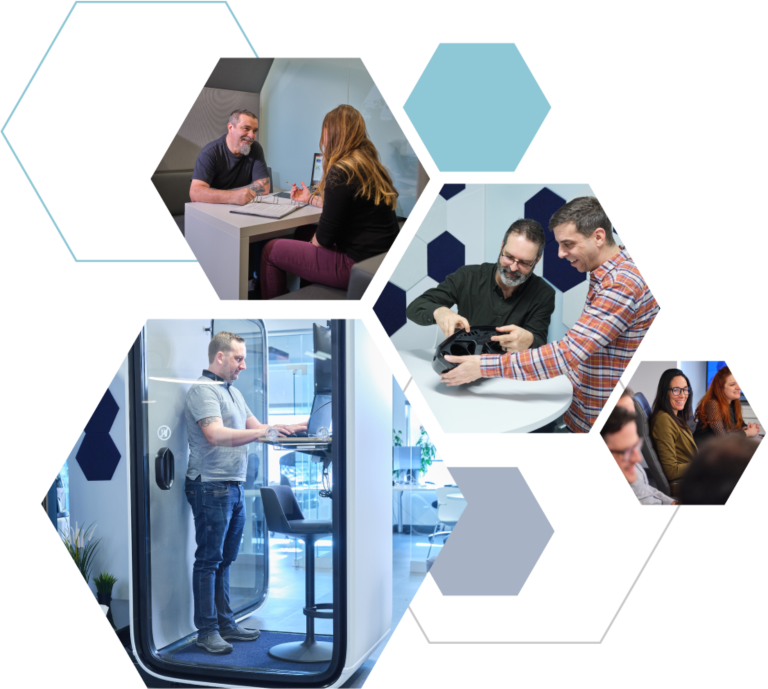 Our engineering team puts its expertise to work for you, ensuring that your products and molds achieve optimal performance levels. We handle all aspects of the process from conception to completion, striving to exceed your highest expectations.
Our customers' success is our greatest pride. Your challenge and business could become our next success story.
To accelerate product launch timelines for each of our customers. Faster, sooner, but never at the expense of performance. From ideation to fulfilled customer satisfaction.
A vision without a plan is just a dream
To revolutionize the plastics industry with an unprecedent hybrid and agile value offer, powered by our innovative brains and IT synergized solution and an optimized manufacturing through the integration of our powerful global capability.
To make a difference now and for ages
To provide a sustainable, long-term, innovative, and technological solution to preserve and optimize the human capital expertise needed in the demanding field of high-performance plastic engineering and tooling.
We provide complete solutions, fueled by our expertise, creativity and attention to detail. This includes plastic molding development and design of injection and compression molds, tool manufacturing managed by the most efficient project management resources and in-house processes and tools.
Since 1963, TIBO has blossomed from a local family business to an international powerhouse of plastics engineering and tooling services.
Since 1963, TIBO has blossomed from a local family business to an international powerhouse of plastics engineering and tooling services.
1963
TIBO (formerly I.Thibault Inc.) was founded in Bellechasse, QC, Canada
Mr. Irenée, founder of the company, quickly established TIBO as a leader in the field of plastic injection molds in Canada and the United States. Over the years, 5 of his 13 children, Marc, Denis, Lyse, Guy-Paul and Pierre joined him as shareholders, contributing to the company's success.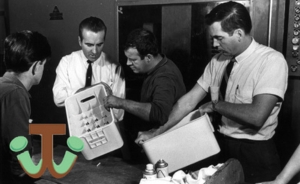 2004
TIBO is beginning to successfully export its automotive plastic expertise and tooling beyond Canada and the United States
TIBO has successfully focused on marketing and sales in Mexico, with the goal of scaling by capitalizing on the growing automotive OEM market.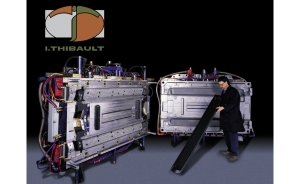 2011
Tools engineered in Canada and built in China like no other
The company creates TIBO Asia to increase its production capability, capacity, competitiveness and agility. To achieve this goal, the company has established a corporate engineering and project management office in Canada, which will oversee all technical aspects of the new business model. Additionally, the company has formed partnerships with strategic locations and employed local staff in China. With these resources in place, TIBO can now offer a complete range of mold sizes and complexities without any manufacturing limitations. Dave Lefrançois, who has been with TIBO since 2008, utilized his Asia procurement experience to develop this innovative business model.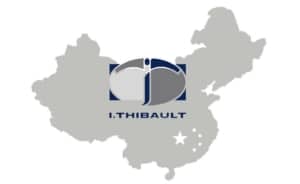 2014
Success has paved the way for a new strategic commitment
With even steadier growth, TIBO, fueled by its new global engineering and manufacturing unit proposals, signs its first long-term "OEM direct" contract that reflects the confidence and long-term commitment of its key customers. Dave Lefrançois became part of this growth by becoming a shareholder and Vice President of Sales and Operations at TIBO.
The success was even greater two years later when TIBO was born from the former I Thibault. The new name gave birth to innovative branding techniques that allowed the company to reach new heights in the market.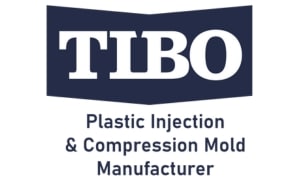 2019
From TIBO mold maker to "TIBO Engineering and Tooling for Plastics"
2019 was a time of strategic pivot. TIBO embarked on its new vision "TIBO – Engineering & Tooling for Plastics", and promoted Dave Lefrançois to CEO. The company strategically ceased its own manufacturing operations to focus on its value proposition of integrating and optimizing the manufacturing capacity of its network managed and engineered by its corporate technical office in Canada.
Two years later, true to its mission statement and promise to deliver more when involved with its customers sooner, TIBO launched new product design services that already shine with unique tooling expertise.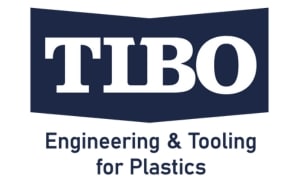 2022 and beyond
TIBO "walks the talk" to continue delivering on its mission and vision
TIBO's engineering offering continues to evolve and adds a new product development division to its team that supports our USP: "The sooner we team up, the bigger is your gain". This new product design force is quickly differentiating itself from the competition as it offers a much more complete offering that provides product CAD ready for injection plastic tooling. This is just one example of all that is to come in our desire to meet our corporate vision for an ever brighter and more beneficial future to continue to wow our customers.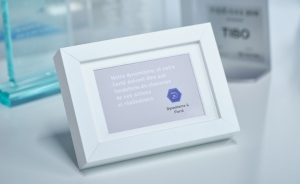 Meet our committed and skilled people
Our decision-making and creative process is bolstered by our team of inspired professionals. At TIBO, we pride ourselves on living and practicing our values. It is the foundation upon which each of our resources works with their unique skill set, impacting TIBO's journey and contributing to our customers' success.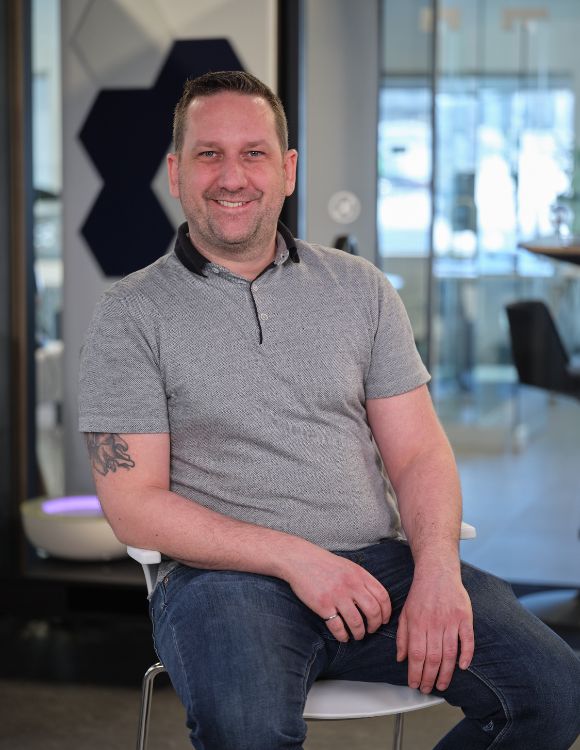 Raphael Bélanger-Auclair
Process Optimization and Engineering Tools Manager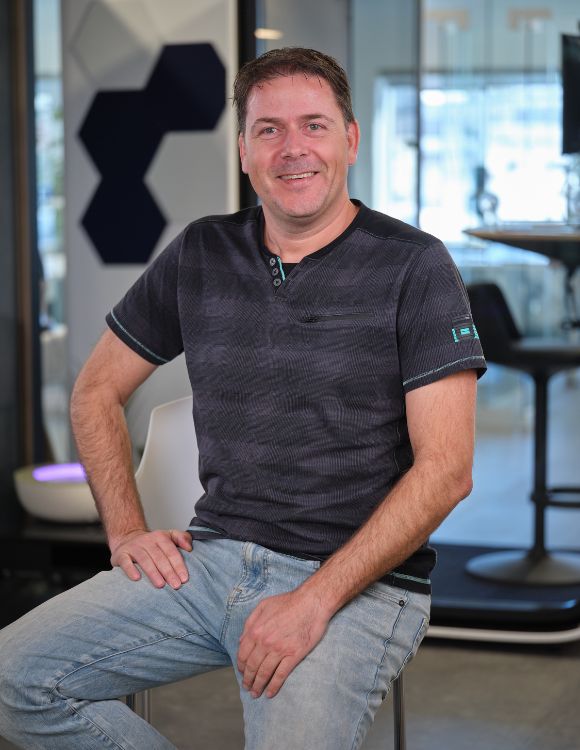 Martin Carrier
Team Manager – Tool Design Analyst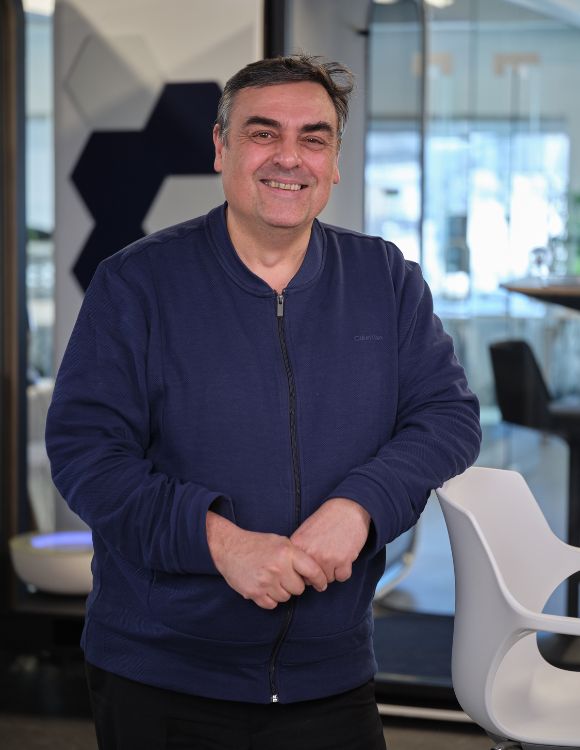 Patrick Cellier
Engineering Expert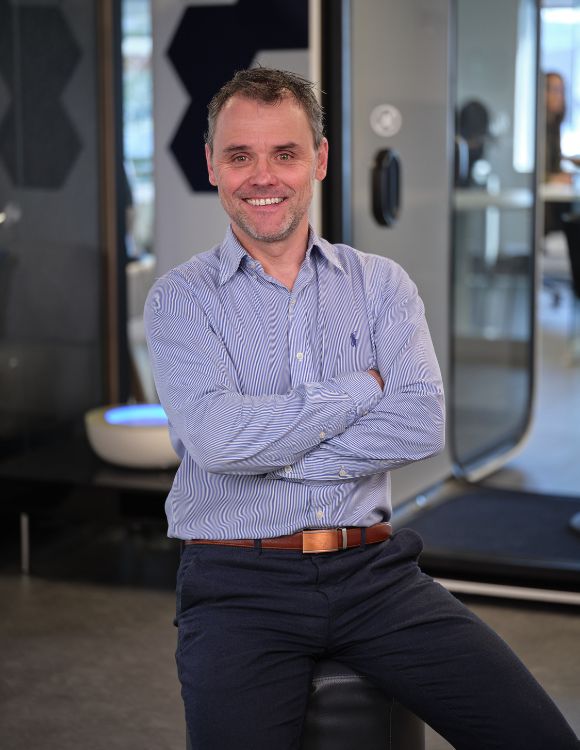 Stéphane Côté
Customer Account Manager & Asia Operations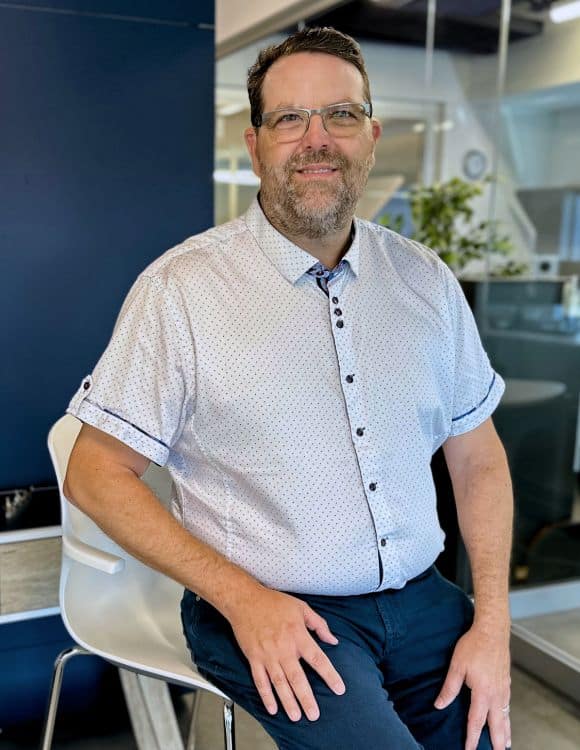 François Cyr
Business Development Director, Sales and Marketing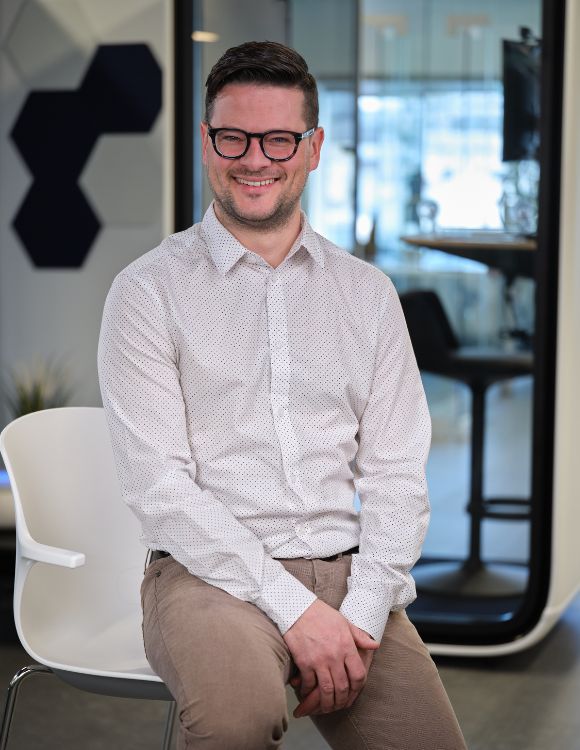 Alexandre Dallaire
IT Development & Process Manager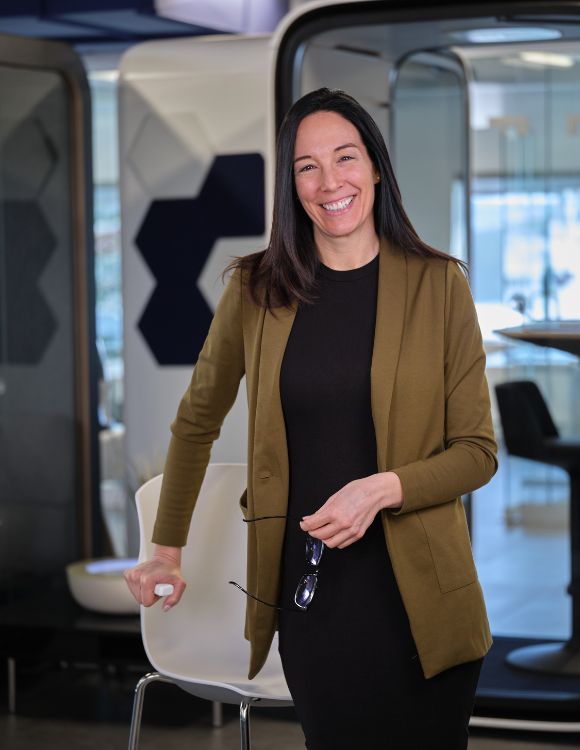 Andrée-Anne Falardeau
Human Resources Director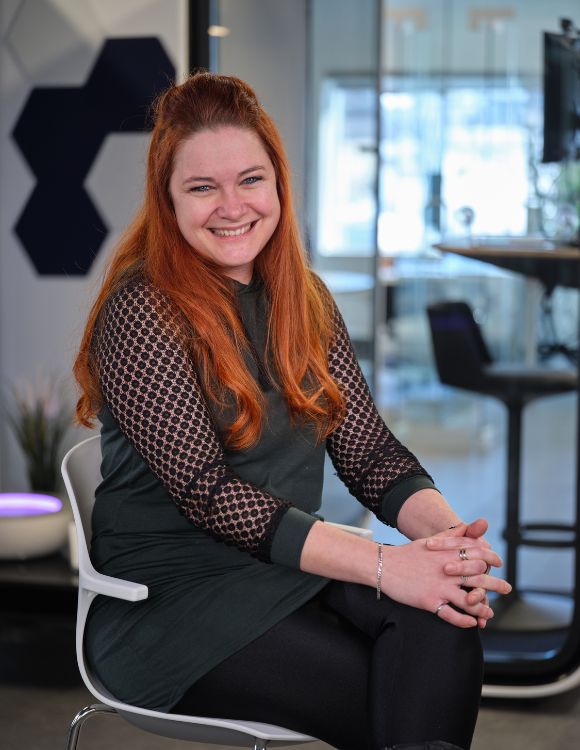 Karine Fortier
Team Manager - Project Manager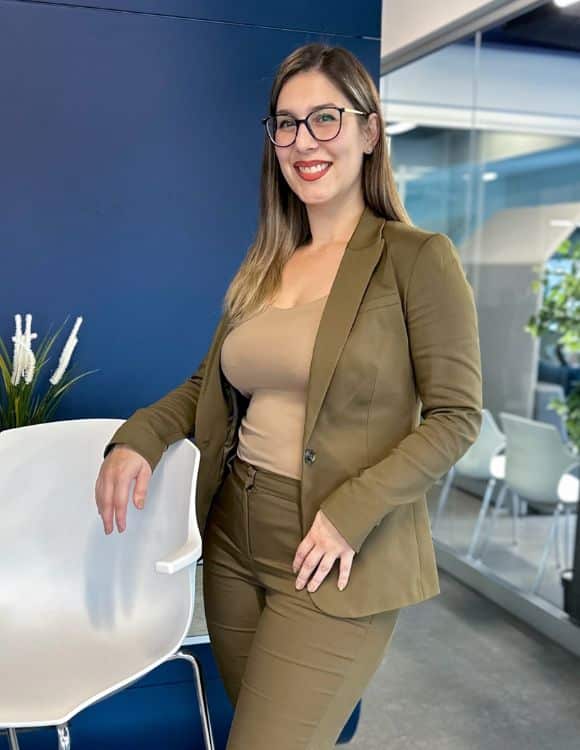 Marie-Hélène Jacques-Pelletier, CPA
Finance Director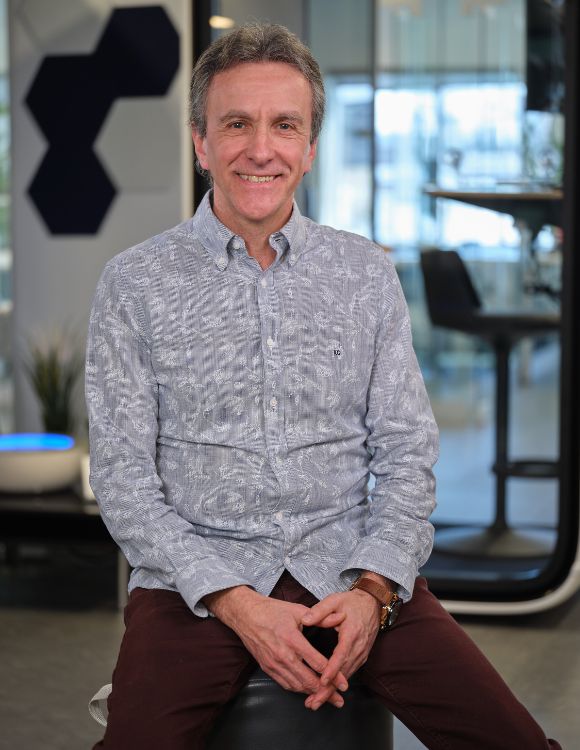 Ghislain Laliberté
Tool Design & Cost Analyst Director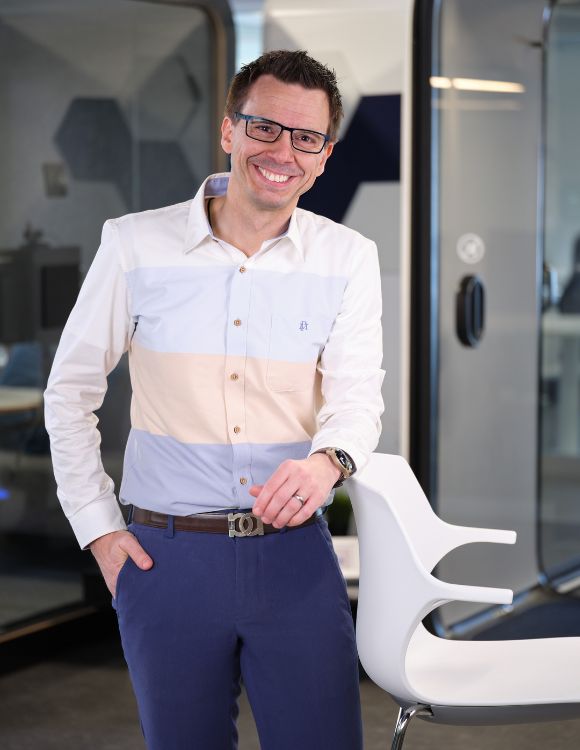 Dave Lefrancois
Chief Executive Officer (CEO)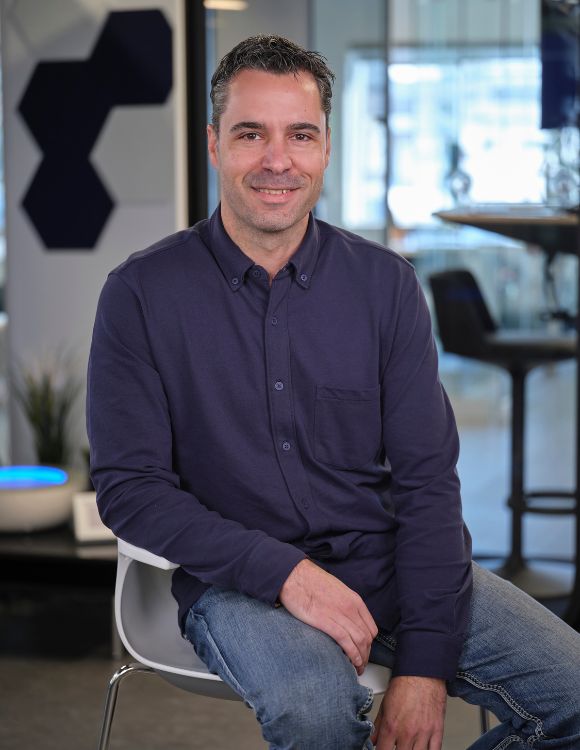 Guillaume Mathieu
Service Units & Engineering Support Manager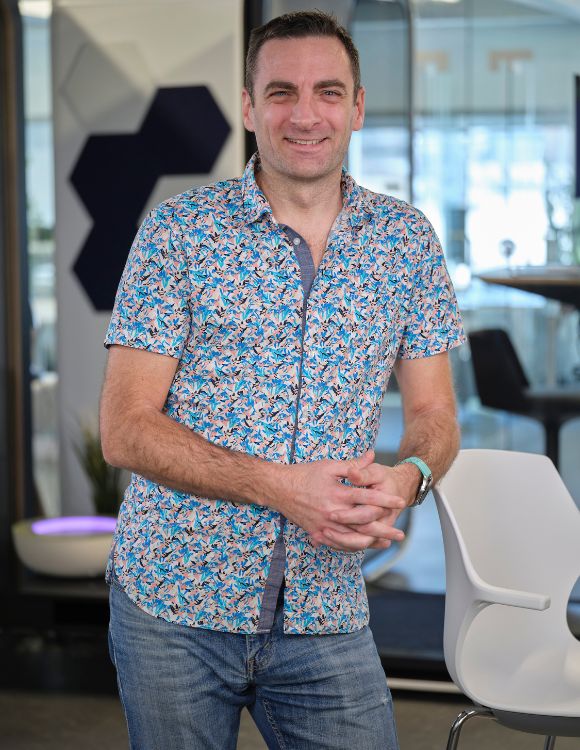 Pascal Mayolini
Product Development Director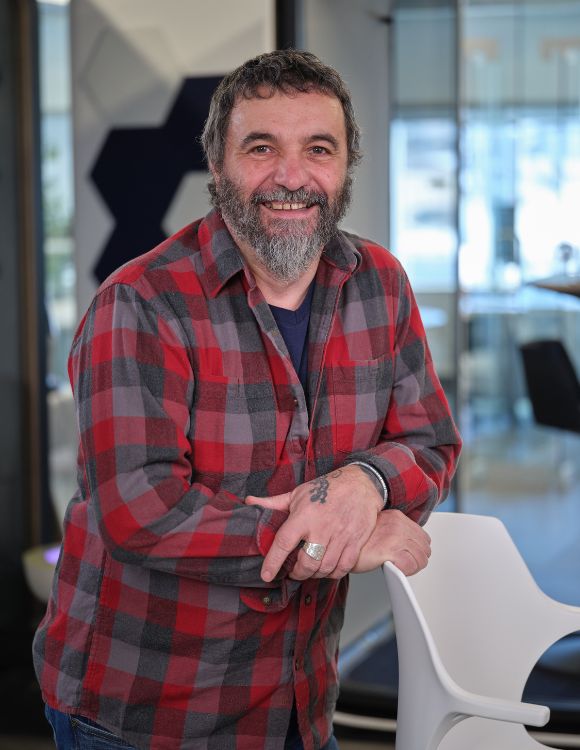 Bruno Moras
Technical Responsible- Molds & Process
We provide complete solutions, fueled by our expertise, creativity and attention to detail.
How TIBO sets itself apart
Inspired engineering experts at the service of your vision
TIBO for a sustainable future
TIBO is constantly on the lookout for any initiative that can ensure the sustainability of our resources, whether it be in terms of the environment, plastic expertise or the well-being of our people. Here are some concrete examples of our actions.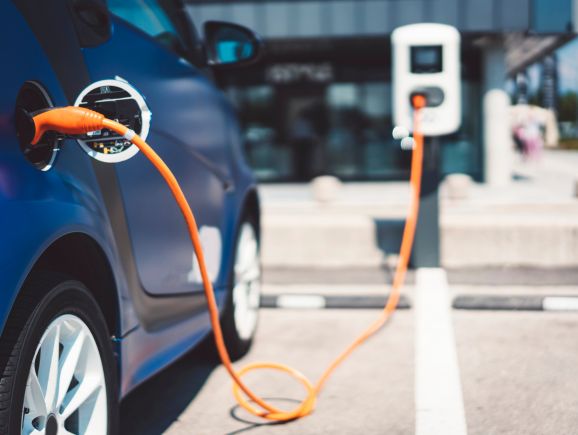 Electric charging stations are available to our employees.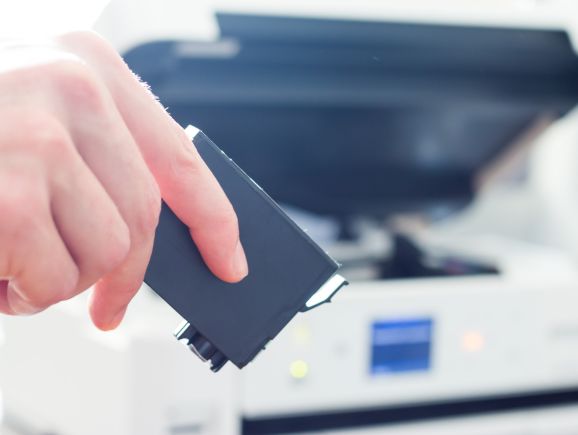 Available staff recycling depot for batteries, LED bulbs, and more facilitates adopting greener practices.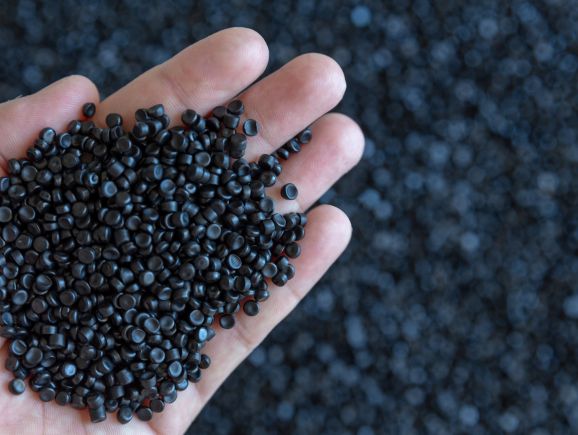 We create, develop, test and ultimately produce plastic parts, but not without ensuring that everything is recycled.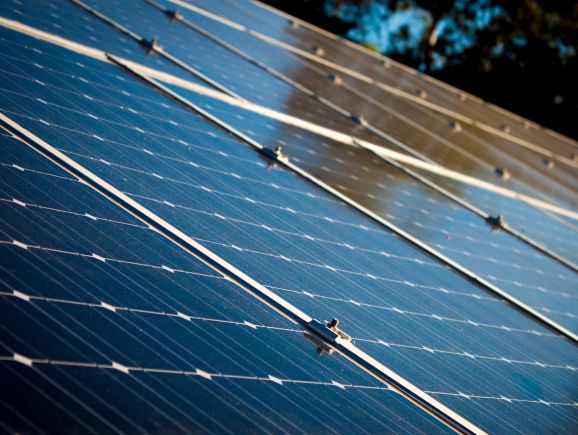 Solar energy is a key component to produce an important part of our molds.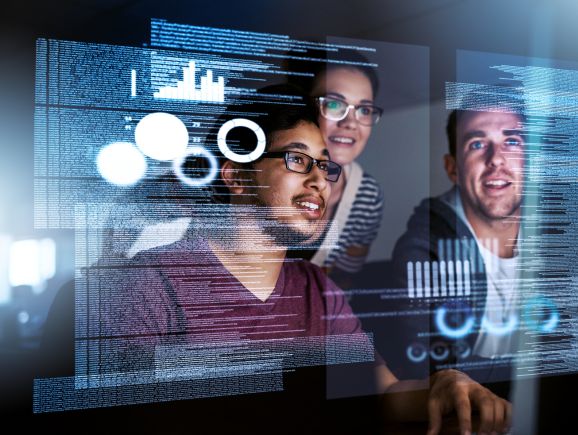 We prioritize investing in tools and software to sustain our expertise and fulfill our company purpose.
Feel the difference, be the difference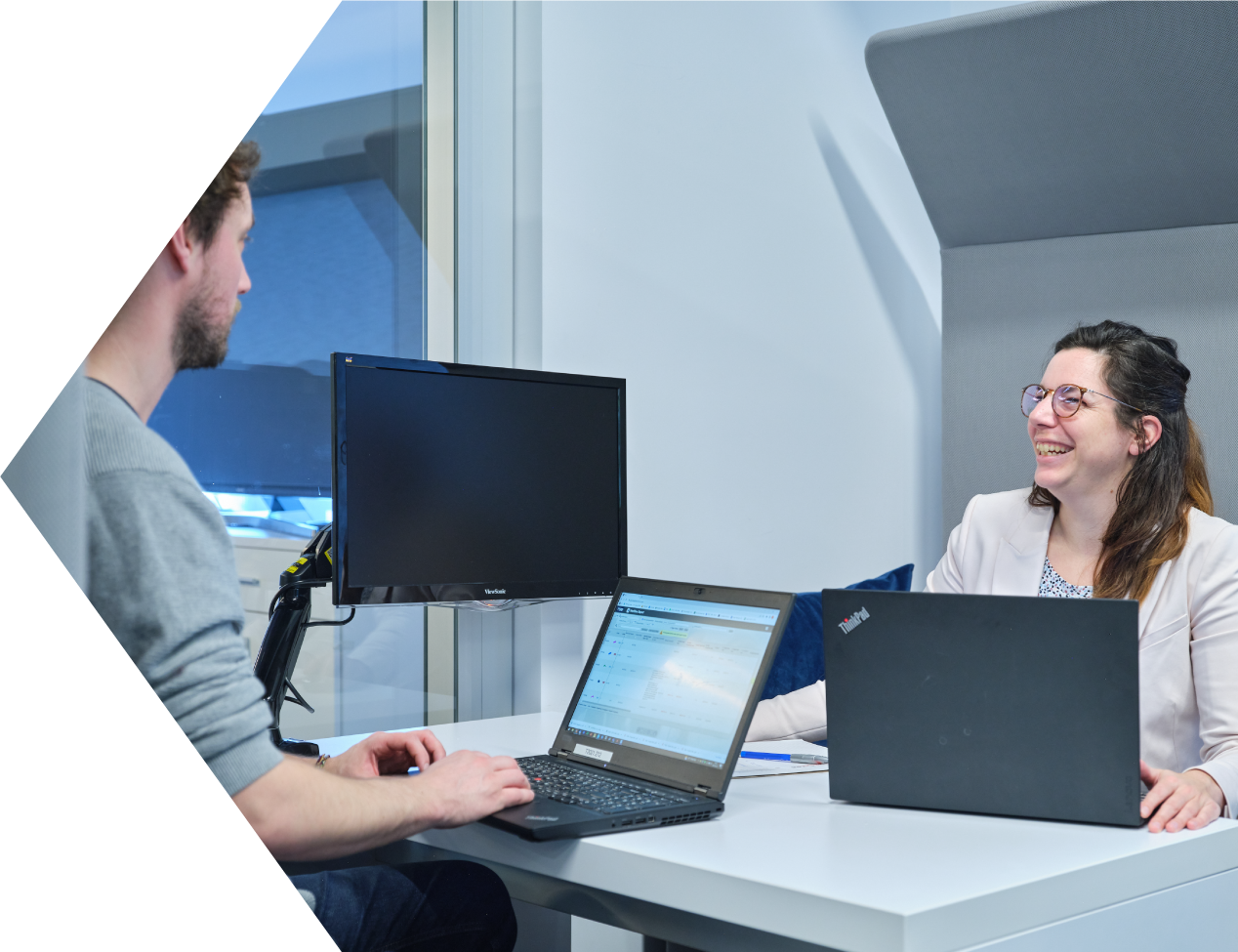 At TIBO, we are far from being an ordinary team. Our unified, focused, and skilled members are driven by energy, vibrancy, and passion. We prioritize our people and strive to create an effective, and stimulating work environment, developing innovative ideas, and using the latest technologies and trends.